All Racy Steeves clients have access to the Red Ribbon signature line of products.  Each product is handcrafted with the highest quality materials and workmanship and is intended to be both a beautiful and discreet way to show off your stunning images.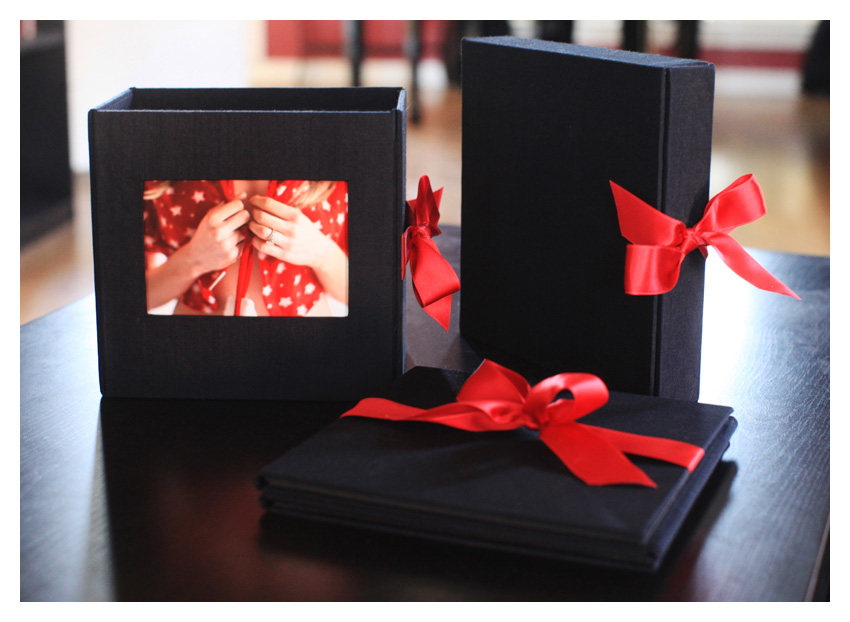 The product line includes three primary items, all made of raw black silk and scarlet satin ribbon. The first is our CD folio, which includes an optional place to keep the disc of all your images and 1-3 highlight images of your choice. When closed it measures 7×7x2.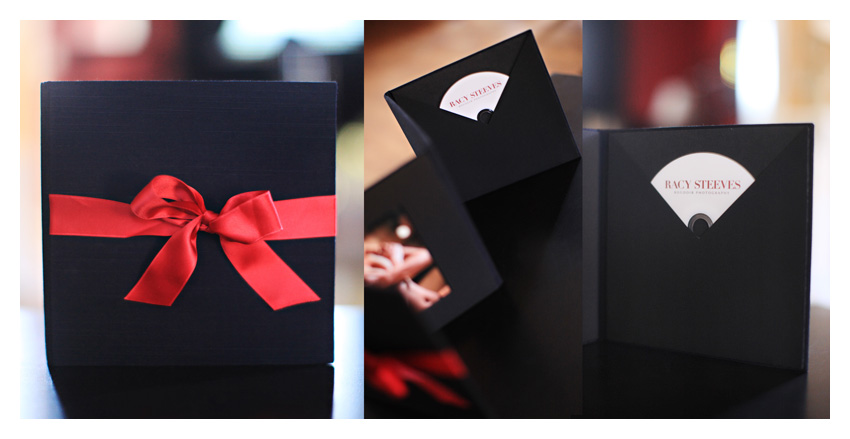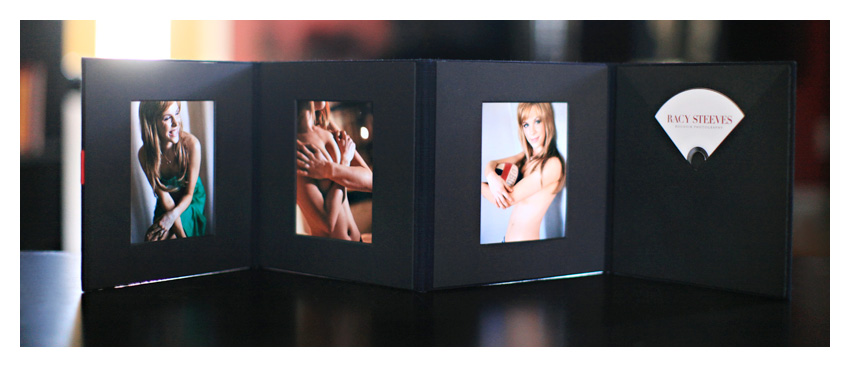 The Presentation Box include 7-10 highlight images mounted onto black museum mats which can be removed from the box and framed or displayed on their own, if desired. The standard Presentation Box is 7×7x2, but can be made in a variety of sizes for an additional fee. This item is the most popular of all our products.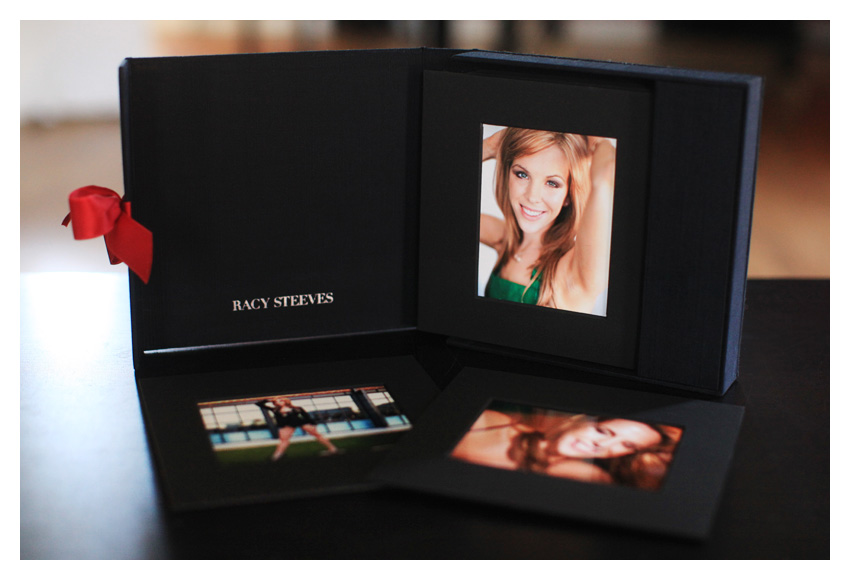 The Proof Box includes a full set of 4×6 proofs from your session as well as an optional highlight image on top. This box is also large enough to include a gift card, watch, cufflinks, or other small item, which makes it a perfect Valentine's Day, Christmas, birthday, or anniversary gift.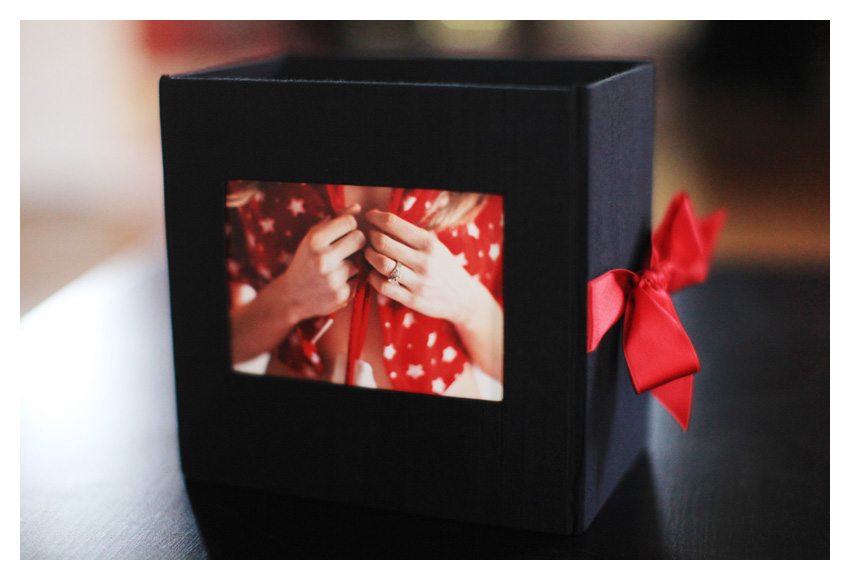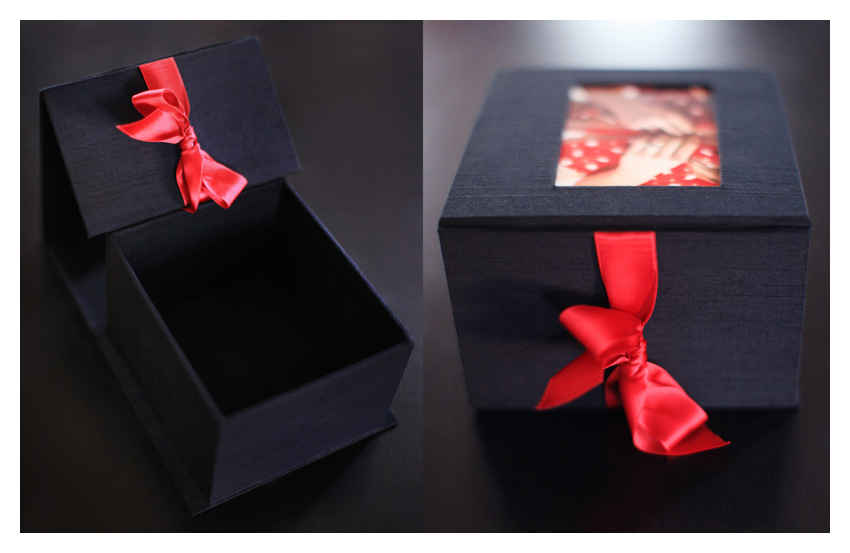 If you have any questions about the Red Ribbon products, please send an email and let me know!